Privacy Policy
Date Last Modified: January 3, 2023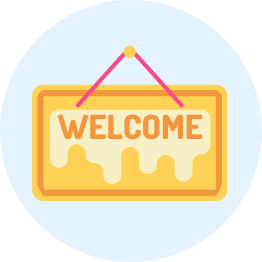 01.

Introduction

This Privacy Policy document contains types of information that is collected and recorded by using casinoontario10.com (hereinafter referred as "Casinoontario10", "We", "Website") and how We utilize it. This Privacy Policy stipulates details and conditions of collecting and processing your Personal Data and provides you with information in accordance with openness and transparency principles and requirements.

By using the Website you confirm your consent with this Privacy Policy. If you do not agree with the terms of this Privacy Policy and do not wish to provide us with the information We require, please do not use Website.

Please note that this Privacy Policy constitutes an agreement between you and the Casinoontario10. We may periodically make modifications to this Privacy Policy. While We will do our best to notify you of such changes, We recommend that you revisit this Privacy Policy regularly. Your continued use of the Website and/or its services will constitute your consent to the Privacy Policy.

If you have any questions regarding this Privacy Policy or your rights as a data subject, please contact us directly on: [email protected].

This website is not intended for children and We do not knowingly collect data relating to children (below 19 years of age).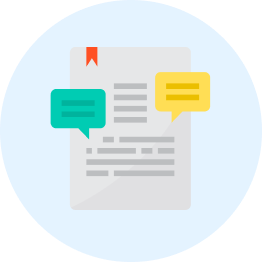 02.

Definitions
Personal Data means information that identifies you as an individual.
Non-personal Information means un-identified and non-identifiable information pertaining to a user(s), which may be made available or gathered via your interaction with the Website.
User Data means Personal Information and Non-Personal Information together.
Cookies are small files stored on your device (computer or mobile device).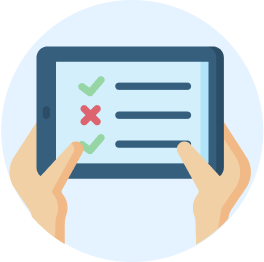 03.

Third Parties Privacy Policies

Casinoontario10 contains links to other websites. The fact that links to a websites is not an endorsement, authorization or representation of our affiliation with that third party. We do not exercise control over third party websites. These other websites may place their own cookies or other files on your computer, collect data or solicit personally identifiable information from you. Other sites follow different rules regarding the use or disclosure of the personally identifiable information you submit to them. We encourage you to read the privacy policies or statements of the other websites you visit.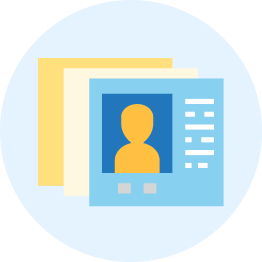 04.

The Types of Information We Collect

In order to enhance the functionality of the Website and to provide you with a better user experience, We collect technical information transmitted by your computer (through the use of third party analytical cookies), including certain software and hardware information, namely:
information about your device that you use for visiting the Website (desktop or mobile version);
information about your operating system;
information about your web browser;
screen resolution;
language preferences;
your gender;
IP address.
We are not able to identify the user from the Non-personal Information that is collected.
The Personal Information which may include:
Email address;
First name and last name.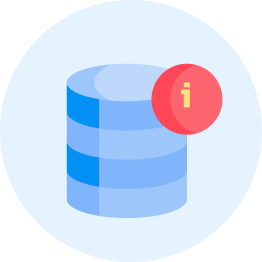 05.

Special Categories of Personal Data

We will not ask you for, or collect, any Special Categories of Personal Data about you (this includes details about your race or ethnicity, religious or philosophical beliefs, sex life, sexual orientation, political opinions, trade union membership, information about your health and genetic and biometric data).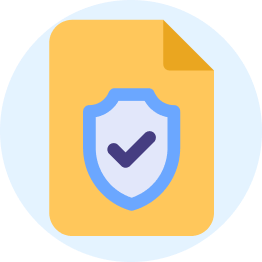 06.

User Information May Be Collected
via direct communication in case you decide to send an email to our e-mail.
via automated technologies. This refers to the technical data of the equipment from which you use the Website. We collect this data by using cookies.
via the online form on the Website.
We do not utilize User Information by using the online form, for promotional mailings or other direct marketing methods, including email newsletters.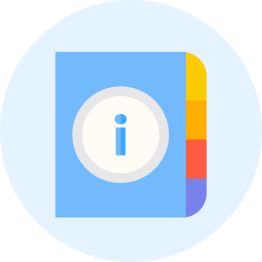 07.

Legal Bases for User Information Collection

We may process your User Information under the following legal bases:
Where it is necessary for our legitimate interests (without overriding your interests and fundamental rights). We use User Information in the manners described in this Privacy Policy. In addition to the purposes referred to above, the information We collect, is used for the following legitimate interests and purposes (without overriding your interests and fundamental rights).
To communicate with you and respond to you if you have a query relating to any of the information on the Website;
To support and troubleshoot the Website;
To develop our business and inform our business strategy.
The type of User Information collected and the purposes listed above are necessary for our legitimate interests (to develop Website, grow our business, study how visitors use the Website).
We use Non-personal Information for analytical purposes:
To conduct anonymous analytics in order to improve and customize the Website to your needs and interests;
To test changes to the Website and make improvements to its functionality.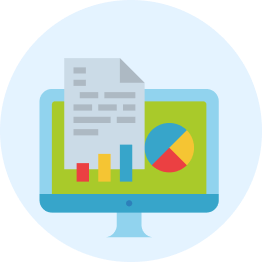 08.

Purpose of Data Processing

We use the User Information for the next purposes:
To gather analysis or valuable information for improving Website;
To monitor the usage of Website;
To detect, prevent and address technical issues;
To comply with regulatory obligations (if any);
To collect information about the you actions on the Website and to improve the quality of the Website and its content;
Personalizing the manner in which you are able to use the Website;
Administering and protecting our business; and
Providing support and maintenance for our services, including responding to your service-related email.
For other reasons, to the extent permitted by the law.
We will only use User Information for the purposes for which We collected it, unless we reasonably consider that We need to use it for another reason and that reason is compatible with the original purpose and applicable laws.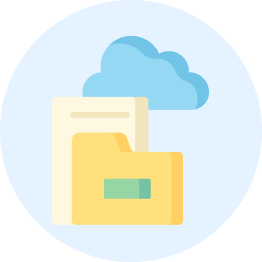 09.

Retention of User Information

We retain User Information only for so long as necessary to fulfill the purposes for which it was collected, including as described in this Privacy Policy or as required by law. We will retain your User Information for the period necessary to fulfill the purposes outlined in this Privacy Policy. When assessing retention periods, We first carefully examine whether it is necessary to retain the personal data collected and, if retention is required, work to retain the personal data for the shortest possible period permissible under law. If the User Information is no longer necessary for the purposes specified in this User Information, We will either securely delete or anonymise it.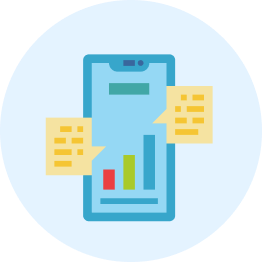 10.

Sharing and Disclosing User Information

We do not trade, sell, or otherwise share your User Information with third-parties except as set out in this Privacy Policy. In addition to the different uses listed above, we may transfer or disclose User Information to other third parties as set out below:
To financial and legal advisers;
When the Casinoontario10 believes that disclosure is necessary to protect the Website's or the user's safety, or the safety of others, investigate fraud, or respond to a government request;
For independent market researchers.
We ensure that all third parties have measures in place to protect the security of your User Information and process it in accordance with the law. We do not allow our third-party service providers to use your User Information for their own purposes and only allow them to process your User Information for specific purposes and in accordance with our instructions. Third parties to which We disclose User Data are governed by applicable laws and may not use User Information a for secondary purposes. We will not sell or rent any of your User Information to third parties.
We have put in place appropriate security measures to prevent your User Data from being accidentally lost, used or accessed in an unauthorised way, altered or disclosed. In addition, we limit access to your User Data to those employees, agents, contractors, subsidiaries, affiliates and other third parties who have a business need to know.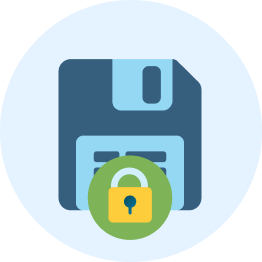 11.

Your Data Protection Rights

You have a right to:
Request access to your User Data. This means that you have a right to request, free of charge, a copy of the Personal Information We hold about you;
Request the correction of your User Data. This means that if any User Data We hold about you is incomplete or incorrect, you have a right to have this corrected. Keep in mind, however, that we may need you to provide evidence and documentation (such as your ID documentation or proof of address) to support your request. It can be declined due to our legal obligations.
Request the erasure of your User Data. This means that you may request the erasure of your User Data where We no longer have a legal basis to continue processing it or retaining it. Please be aware that this right is not absolute – meaning that We are not able to satisfy your request where We are obliged under a legal obligation to retain the data, or where We have reason that the retention of data is necessary for us to defend ourselves in a legal dispute.
Object to the processing of your User Data where We rely on our legitimate interests (or those of a third party) to process your Personal Information and you feel that our processing of your data in such a manner impacts your fundamental rights and freedoms.
Request the restriction of the processing of your User Data. You may ask us to temporarily suspend the processing of your User Data in one of the following scenarios: (a) where you want us to establish the accuracy of the data, (b) where our use of the data is unlawful but you do not wish for us to delete it, (c) where you need us to retain your data even when we no longer need it in order for you to establish, exercise, or defend legal claims.
Withdraw your consent at any time where we rely on your consent to process the data. Withdrawing your consent means that, going forward, you no longer wish for us to process your User Data in such a manner.
In order to exercise your rights as explained above, We may need to request specific information about you to help us verify your identity. For all necessary inquiries, please email us at [email protected].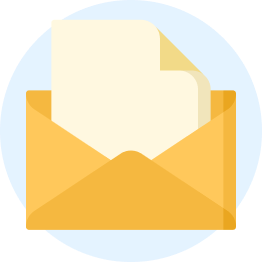 12.

Contacting Us

You may always contact us in regards to this Policy should you wish to:

a) Confirm the accuracy of the Personal Information We have collected about you;

b) Enquire about our use of your Personal Information;

c) Prohibit future use of your Personal Information;

d) Update or rectify any information that you have provided Us (in such cases you shall provide any evidence we may reasonably require to effect such changes). Note it is illegal to provide Us with false information about you and it is your responsibility to ensure that we are always updated with your correct Personal Information.

If you have any questions about this privacy policy, please contact us at [email protected].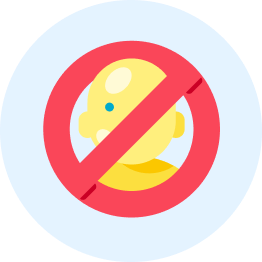 13.

Children's Privacy

Casinoontario10 understands the importance of safeguarding the personal data of children, which We consider to be an individual under the age of 19. If we learn that a child's personal data was collected, it will be deleted as soon as possible. If you become aware that a Child has provided us with User Data, please contact us.

That is why Casinoontario10 has implemented additional processes and protections to help keep children's personal data safe.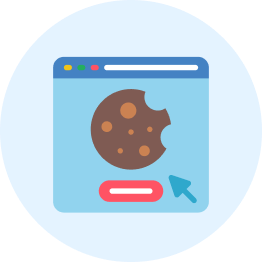 14.

Use of Cookies

The Website uses Cookies to improve content, and to enhance your user experience. A cookie is a small piece of text sent to your terminal (computer, tablet, smartphone, etc.) by the Website thanks to your browser.

Cookies deposited on your terminal can only be read by its issuer who is able, during their period of validity, to recognize your terminal each time you access digital content containing cookies from the said issuer. A cookie does not identify you personally, but only the browser on your terminal. Your browser will keep it for a certain period of time, and will send it back to the web server each time you reconnect to it.

Cookies collect certain information about your devices, such as IP address, operating system, and browser specifications, but do not collect your name or email address. A cookie may recall a set of preferences you have set and record items for which you have registered. Storing cookies on your browser allows us to give you customized experiences. We may use third-party service providers in order to gather such data on user behaviour and to provide us with other data collection, reporting.

Functional and necessary cookies – these cookies are exclusively necessary for the operation of our Websites and Applications and do not require your consent. These include cookies which allow us to adapt the presentation of our Websites or Applications and advertising spaces to the display preferences of your terminal (language, display resolution, operating system used, etc.).

Persistent Cookies – these cookies are used when We need to know who you are for repeat visits. They're read only by the Website, are saved on your computer for a fixed amount of time, and are not deleted when the browser is closed.

You entitled to instruct your browser to refuse all cookies or to indicate when a cookie is being sent. However, if you do not accept cookies, you may not be able to use some portions of interactive features of the Website.

However, any setting on your browser software concerning the refusal of functional cookies will be likely to alter your browsing comfort on the Websites, or even prevent the use of some of our services requiring the use of these cookies. Where applicable, We decline all responsibility for the consequences related to the degraded operation of Websites resulting from the impossibility for us to record or consult the cookies necessary for their operation that you may have refused or deleted.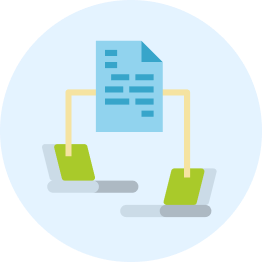 15.

Changes to This Privacy Policy

To keep up with best practice and changes in how We process User Information, We may revise this Privacy Policy at any time without notice by posting a revised version on the Website, We will also additionally update the "Date Last Modified" and such changes will be effective upon posting. To stay up to date on any changes, check back periodically.