Responsible Gambling Policy
Any form of online gambling should always be aimed at entertainment. However, there are those who lose control over themselves while gambling. Before make a registration or starting to play, it is important to understand that gambling shall never be viewed as a source of income or means of recovery from debts. It is useful to keep track of the time and the amount of money spent at an online casino daily.
If you think you are spending more money than you can afford, or in case gaming is starting to interfere with your normal daily routines, casinoontario10.com (hereinafter referred as "Casinoontario10.com", "We", "Website") strongly advise to consider several measures that can help, such as setting personal limits on your gaming activities, or seeking help and support from trusted independent bodies.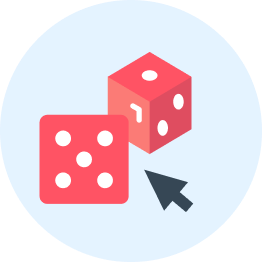 01.

Following the Advice Below Can Help You to Stay Safe If You Choose to Gamble
Set a money limit in advance – Before you start playing, decide how much you can afford and only gamble with that. It can sometimes be hard to stick to a self-imposed limit, but setting a limit on the gambling company's app or website can help.
Walk away from your losses – If you've lost the money limit you set yourself, it's time to walk away. Chasing your losses will usually just lead to bigger losses.
Treat gambling as an expense – Gambling companies are designed to make money. Over time you'll give away more money than you receive. If you do gamble, think of it like buying a cinema ticket to help you remain happy with what you're spending.
Set a time limit in advance – It's easy to lose track of time – and miss other life moments – when you're gambling. Odds are that the more time you spend gambling, the more money you'll lose. Set a time limit or alarm, and when time's up, quite and do other things you enjoy.
Be aware of how you're feeling – Taking note of how you're feeling can help you make the best decisions about whether to gamble or not. It can be easy to bet as a distraction or escape from something else, but this can make things worse.
Keep other activities in the mix – If gambling has become your only way to have fun, consider whether it might be starting to cause you problems. It can help to balance gambling with other things you enjoy.
Take frequent breaks – Gambling continuously can make it harder to keep track of time and perspective. Stepping out at regular intervals for some air or a bite to eat can help clear your head.
Be careful if you drink or do drugs – Drugs and alcohol make it harder to stick to your limits. If you do drink or use drugs, tell a friend about your gambling and limits, to help you stick to what you have decided.
We must point out that the advice given regarding gambling addiction must be used for informational purposes only. We do not guarantee applicability for each customer's circumstances. The problem gambling educational pages are provided to raise awareness regarding the matter, and we encourage our users to seek professional help from qualified professionals.
Self-Assessment Test
According to APA (American Psychiatric Association), a diagnosis of gambling disorder requires at least four of the following during past year:
a) Need to gamble with increasing amount of money to achieve the desired excitement.
b) Restless or irritable when trying to cut down or stop gambling.
c) Repeated unsuccessful efforts to control, cut back or stop gambling.
d) Frequent thoughts about gambling (such as reliving past gambling experiences, planning the next gambling venture, thinking of ways to get money to gamble).
e) Often gambling when feeling distressed.
f) After losing money gambling, often returning to get even (referred to as "chasing one's losses).
g) Lying to conceal gambling activity.
h) Jeopardizing or losing a significant relationship, job or educational/career opportunity because of gambling.
i) Relying on others to help with problems caused by gambling.
You can pass free and anonymous online test on BeGambleAware for get further indication of your gambling habits.
Time Out
You may feel in control but would like a break to consider your gambling. If this is the case a Time Out option may help you.
The gambling operators have Time Out option that can be applied to your account from 24 hours up to a maximum of 6 weeks. During this period, you be restricted from accessing your account and we will stop any contact or marketing offers.
Upon completion of your Time Out, your account will be available for you to use, or you can choose to extend it.
Self-Exclusion
The gambling operators provide the option to take a break in play. The process of Self-Exclusion allows players to fill out a form asking that they not be allowed to gamble at certain locations for a fixed period of time. A Self Exclusion can be applied for a period from 6 months to 5 years. During this time, all access to your gaming account will restricted and all marketing contact will be prevented. Once you self-excluded, you will be immediately logged out of your gaming account and unable to login in for the duration of your exclusion.
You can contact the gambling operator's support department and get specific conditions for this option or use the links to their self-exclusion services under their website's "Responsible Gaming" sections.
Deposit Limits
The gambling operators have deposit limits instruments that can help you manage your gambling, allowing you to set a limit on the amount you can deposit into your gaming account over a specified time period.
Operators offer players the options of setting limits on any number of the following:
a) Deposit limits, where the amount your deposits into their account is limited over a period of time chosen by you;
b) Loss limits, where the amount lost is restricted;
c) The period or duration of the financial or time-based limits offered can include 24 hours, 7 days and one month.
d) Financial and time limit functions are easy to find, reach and initiate or change at any time after you have registered and opened an account.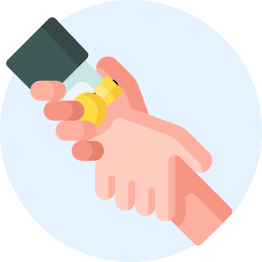 02.

Ontario Problem Gambling Helpline

Connex Ontario helps people in the province discover mental health, addiction and problem gambling services in the province. It is available via phone at 1-866-531-2600 and online at the Connex Ontario website. Services are confidential, free and available 24/7.
Canadian Partnership for Responsible Gaming
The Canadian Partnership for Responsible Gambling is a collaboration of non-profit organizations, gaming providers, research centres and regulators working to find and promote effective ways to reduce the risk of problem gambling.
For more information, please visit the website.
The Gambling, Gaming and Technology Use (GGTU)
GGTU is the program of Centre for Addiction and Mental Health's (CAMH) Provincial System Support Program that aims to build a stronger mental health and addictions system in Ontario by supporting mental health and addictions service providers through training and education, digital tools and resources, and knowledge-sharing activities.
For more information please visit the GGTU website.
Youth Gambling Awareness Program
The YMCA Youth Gambling Awareness Program (YGAP) is a free service funded by Ontario Ministry of Health and Long Term Care offering educational prevention programs to youth and adults involved in young people's lives on gambling awareness including potential risks, making informed decisions and healthy and active living.
For more information, please visit the YGAP website.
Addition Professional Support
This is a fellowship of men and women who share their experience, strength, and hope with each other that they may solve their common problem and help others to do the same. They offer various aids for the compulsive gambler including a forum, a chat room, literature, and most importantly a meeting finder.
Founded in 1997, GamCare is the leading provider of information, advice, and support for anyone affected by problem gambling. They operate the National Gambling Helpline, provide treatment for problem gamblers and their families, create awareness about responsible gambling and treatment, and encourage an effective approach to responsible gambling within the gambling industry.
Therapy for gambling addiction – a global service, providing free practical advice and emotional support to anyone affected by gambling.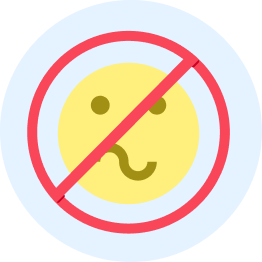 03.

Minors Protection

It is illegal for anybody under the age of 19 (nineteen) to visit Casinoontario10.com or use any gambling websites. We realise that due to the wide availability and the nature of the Internet, people under the legal age (19 years) still have a chance to register at gaming websites. We therefore strongly encourage parents to cooperate in protecting their children from free access to gaming websites. There is special software that can help in this matter. Please visit the following websites for more information:

We also advise taking the following precautions:
Children should not be left unattended in front of a computer.
When they reach the correct age, your children should be educated as to what gambling is and how it can affect them if it is not controlled.
Due to the emotion that can be emitted whilst gambling, do not allow children to watch or hear you while you are playing any of our games.
If any children have access to your computer, we recommend you do not use the check-box for remembering your password.
Do not allow children to access your card or any other payment information.
A different profile that only contains appropriate software and website access can be created on your computer for children. Parents playing our games can then use a different profile.
Parents should educate themselves on the dangers of underage gambling and act accordingly.